NBA Breakfast Special: Roses Are Red, Celtics Are Green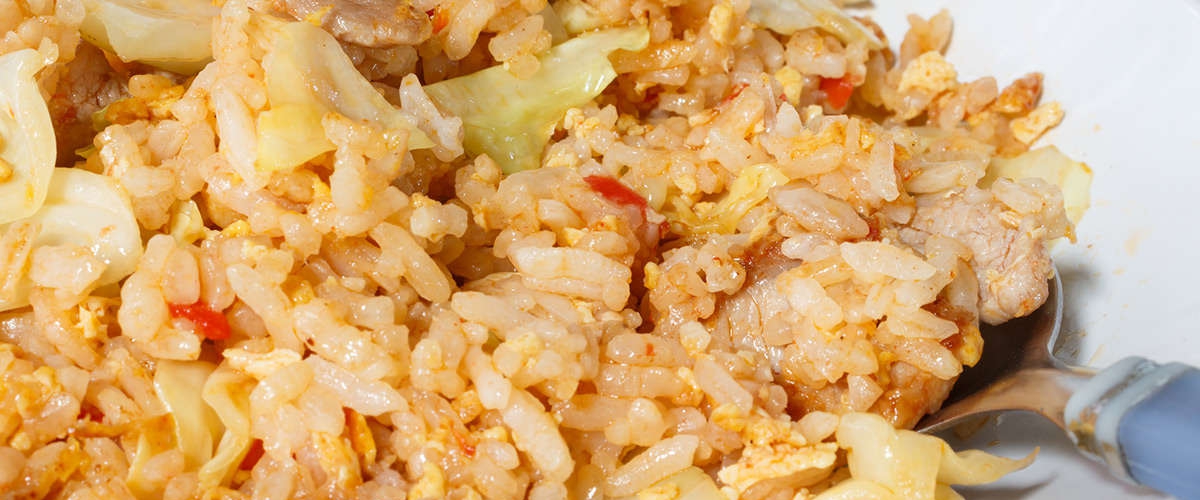 If you don't think fried rice is for breakfast, you are wrong.
by Fox Doucette
I would like to remind everyone that the Cavs' four closest wins in these playoffs so far were against Indiana, Indiana, Indiana, and Indiana. Thank you.
Pacers Twitter is still rockin' the mic during the conference finals:
And then there's this...
I had to remind myself that last night's game was actually in Boston. The original version of that tweet was "Cavs are real good, but as we will see, Cleveland in five, C's win Game 3." The Celtics are not winning a game in Cleveland in this series. It's already over.
LeBron just flat-out abused the Boston defense like "you're kidding, right? This is the Eastern Conference Finals?" He ended up with 38 points, seven boards, and nine assists, just another day at the office:
Kevin Love scored 32 points. Nobody noticed because LeBron was too busy making punk bitches out of the Boston defense:
Fun fact: A "Boston accent", the one so often imitated, is the patois of working-class white people and is a pretty good indicator that the person using it never went to college. And the clam chowder's overrated, what you really want in Boston is a Super Beef 3-Way from any place in the North Shore suburbs with "Famous" anywhere in its name:
Full highlights, in case you wanted to watch the Celtics make some plays too on their way to getting their asses kicked 117-104:
Cleveland led this one by well over 20 for most of the time it was in theory competitive; they slowed down a bit in the second half.
Golden State is 10-0. Cleveland is 9-0. Are we seriously looking at a scenario where two teams come into the Finals, each with a chance to run the table and make history? And if that series then goes seven games, is that a good thing or a bit of a disappointment?
No matter. We get a day to draw breath and talk about it before Cavs-C's Game 2 kicks off your weekend. There will be a Breakfast Special tomorrow; we'll be talking about actual breakfast, just for a Friday fun day. So stay tuned for that and thanks for reading!