NBA Breakfast Special: Indiana Delenda Est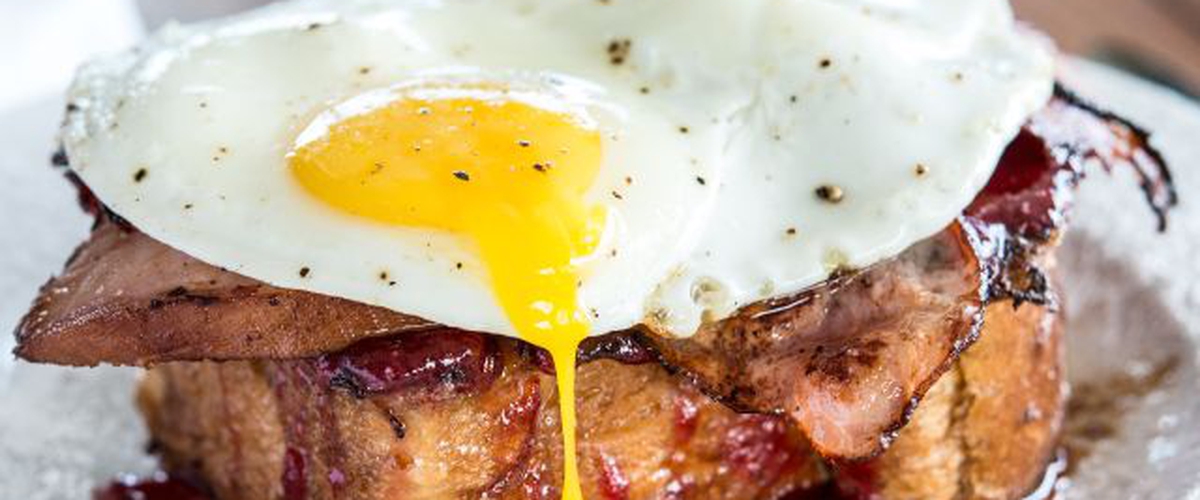 (image credit: Skillet Diner, Seattle, via Open Table)
by Fox Doucette
The Indiana Pacers lost Game 3 to the Cleveland Cavaliers in the most Pacers way possible. Indiana took a 25-point lead into halftime...and lost by eight. LeBron had a triple-double that damn near made Russell Westbrook look like an amateur, with 41 points, 13 rebounds, and 12 assists. Paul George would've had a triple-double, but nobody on his team can make a shot, so his 36 points (on 10-of-28 shooting, because the bad team always has the star required to do everything by himself in the playoffs, which is how we know Indiana and Oklahoma City are bad teams) and 15 rebounds came with only nine assists.
Thad Young had 14 rebounds, the Pacers out-rebounded Cleveland 52-40...and they lost 119-111. This series is over on Sunday.
Milwaukover
Fear the Deer, and won't it be fun to watch Giannis in Round 2 against the Cavs? Sure, he'll probably get his ass handed to him by LeBron, but an emerging young star's debutante ball in the playoffs? Hot damn, that's fun to watch, and that's the only time "fun to watch" and the Toronto Raptors have shown up in the same context.
Giannis was plus-29 during his time on the floor. In the 15 minutes he sat, the Bucks were outscored by two points, as the final score was 104-77.
Even crazier, most of the Raptors' offensive production happened in garbage time. After three, it was the Bucks up 78-46. That, friends, is an ass kicking. This one might just be over in six.
The Bad Team Wins Game 3
Memphis 105, San Antonio 94, and hey, the Grizz actually won a game in the playoffs this time!
There's not much to say about this one other than the game has the whiff of "team that loses in 5 won Game 3 at home." Y'know, the way the Pacers should have before they spent the second half with both hands firmly wrapped around their own throats.
Memphis turned the ball over five times, and they shot 50.6 percent from the floor. They ain't doing that again.
Coming Soon to a Site Near You
I'll be copy-editing Brad's latest, a great breakdown of Celtics-Bulls, asking the important questions about what Boston needs to do to pull the series back from the brink. That's coming later today, and there are rumors of a Zach sighting, so stay tuned and thanks for reading!