How the Boston Celtics Can Get Out of Their 2-0 Series Hole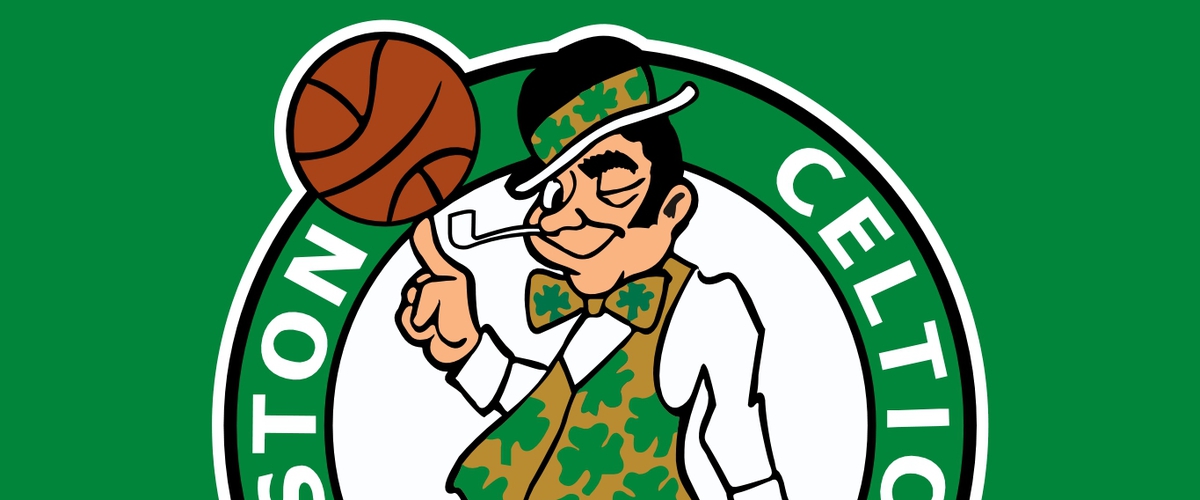 by Brad Winter
(Ed. note: This was written before news broke of Rajon Rondo's injury.)
As a diehard Boston Celtics fan, the past few days haven't been ideal.
The C's are down 2-0 to a Bulls team whose fan base gave up on them three months ago. They are staring down the barrel of an embarrassing series loss that could have major ramifications on the future of this squad. Doubts are creeping in, questions are flooding the organization, and most have given up all hope.
Many, including Matt Moore of CBS Sports, have tried to push the narrative that the Celtics are a team of role players and the Bulls have star power with playoff pedigree. The playoffs are a different beast, they say. Brad Stevens is 2-10 in the playoffs, they will point out. The series is over.
But the great thing about the playoffs is that each series is a best of seven. At worst, the Celtics will have two more games to adjust and adapt. Boston still have time to study the tape. Brad Stevens still has opportunities to unleash new lineups and strategies. No series is ever over until one team reaches four wins—didn't Cleveland's 3-1 comeback teach us this last season?
So instead of screaming from the rooftops that Danny Ainge should've made a trade, have a look at the last couple of games rationally with me.
The reasoning behind the two losses is hard to pinpoint. At least some of their failure can be considered random and derived from sheer bad luck.
The Celtics shot a better percentage than Chicago from the free throw line in the regular season, but over the first two games the Bulls have posted a mark 18 percentage points better than Boston's. In addition, the two teams have generated an almost identical amount of wide open shot attempts (shots that come with the nearest defender further than six feet away from the shooter) so far, but the Bulls have nailed 53.3 percent of their attempts, compared to 44.8 for the Celtics. In the regular season this discrepancy was just 0.6.
The Bulls regressing to the mean might just be enough for this series to swing. If it is, there's not a lot the C's can change.
But the reality is that even if the percentages level out, Chicago would probably still win because they are simply playing better basketball. They have figured out ways to stifle the Celtics' most frequently used offensive actions and have punctured holes in their already leaky defense.
However, most of the things they are doing to slow down the Celtics are simple and have antidotes. Nothing that they are doing is rocket science. It's easy to forget, but the Bulls aren't coached by Red Auerbach. This is a team captained by Fred Hoiberg, someone who faced mutiny midway through the season. Brad Stevens is a Coach of the Year candidate who is more than capable of spotting the gaps in Hoiberg's game plan.
With that being said, here are the tweaks that I think Stevens will make to his game plan for the rest of the series:
Go Under Ball Screens
Hubie Brown says a lot of stuff that makes you want to gouge your eyes out during broadcasts. Once in a while though, he'll say something that'll keep your thumb off the mute button. One of these such things is (I'm paraphrasing here), "You set screens to make defenders think."
In Games 1 and 2, the Celtics were forced to do a whole lot of thinking. Unfortunately, none of it helped them to produce any answers to Chicago's pick-and-roll attack led by a suddenly rejuvenated Rajon Rondo.
Rondo's aggressive drives thwarted Stevens' passive defensive schemes. Since Isaiah Thomas struggles to fight through screens, Stevens has his big men come up reasonably high and 'contain' pick-and-rolls to ensure someone is always attached to opposition ball-handlers. The problem with this strategy is that when a point guard is in attack mode like Rondo is right now, Boston's big men get blown by like they aren't even there:
This strategy is a big reason why Robin Lopez has hit like 9000 mid-range jumpers so far. If Celtic big men have to defend Rondo after a screen is set on Thomas, it leaves nobody guarding the roll man from mid-range. Rondo can take advantage of with his exquisite vision:
Not only does this type of defense open up mid-range opportunities, but offensive rebounds become available too. If Rondo drives with a full head of steam at bigs attempting to contain the pick-and-roll, they have to lunge out and contest the shot, which allows Chicago's Neanderthals to grab uncontested offensive rebounds.
The simple way to blow this portion of Hoiberg's offense up is for Thomas to go under all ball screens for Rondo, forcing him to play a perimeter oriented game. His kryptonite is his ghastly jump shot, so make him use it. There are no more Rondo drives if you go under those screens and therefore no help defense needed from big men, which will enable stronger rebounding and less annoying Lopez mid-range jumpers.
Rondo is a career 30 percent three-point shooter. Make him beat you with that facet of his game, not the rest.
Have Isaiah Thomas Guard Dwyane Wade
Even if the Celtics employ a new pick-and-roll defense for game 3 and beyond, Isaiah still might not be able to contain Rondo. Every now and then, Rondo blows by Isaiah with ease, which forces help defense and allows for him to utilize his vision to set up open shots.
If someone is going to blow by Thomas, it can't be Rondo. His playmaking in 5-on-4 situations is far too beneficial to the Bulls. Instead, that player should be Wade, who has scored just 0.88 points per possession in isolation situations this season and isn't nearly as good a distributor as Rondo.
If Thomas can't stop anyone in this series and help defense is required from the other Celtics on the floor, it should be applied to Wade, who can't pick apart scrambling defenses with the same proficiency as Rondo.
Attack Chicago's Pick-and-Roll Defense
During the playoffs last year, the Atlanta Hawks employed an aggressive trapping scheme to neutralize Isaiah Thomas. On every pick-and-roll, they doubled him above the arc, forcing him to try to sling a pass over a big man at least a foot taller than him. It worked brilliantly, in large part because the Celtics had very little shooting available due to injuries, and the Hawks won the series.
This year, the Bulls are showing off a similar strategy, displaying a defensive technique called the 'show':
The above clip is a perfect example. Watch how Robin Lopez juts out at Thomas for just long enough to allow Rondo to recover and get back to IT after the Horford screen. Lopez does it so perfectly that he's able to get back to his man before the Celtics are even able to spot that he was open for a millisecond. On top of this, their rotations are airtight, as Dwyane Wade is playing free safety in the paint, just in case Thomas did slip a pass to Horford on the roll.
That whole offensive sequence then devolves into nothing because the Bulls were able to stop the initial action with ease. Chicago's timing was nearly perfect in Game 2, providing the Celtics with very few mistakes to exploit—one of the many reasons why the Celtics' offensive rating has been 5.9 points worse than their regular season number through two games.
With excellent rotations and timing, this type of defense is difficult to break down, but far from impossible.
While the big man is 'showing' on the pick-and-roll, no one individual player is guarding the ball-handler. This means that Thomas can split the pick-and-roll and get a head start on the defense:
Another way to take this defense apart is by simply hitting the roll man just as Chicago's big men begin to recover back to him, which can result in easy layups. This is easier said than done, especially for a player as small as IT, but it is also the most effective and consistent way of ripping this scheme to shreds:
Personally, my favorite way of hurting the Bulls when they show is by running a sideline pick-and-roll while loading the weak side up with shooters:
In this scenario, the pick-and-roll becomes a two-man game without any help defense available to disrupt it. In the above video, the Celtics run a sideline pick-and-pop. IT sprints to the middle of the floor, which forces both Portis and Rondo to stay on his tail, leaving Jae Crowder wide open on the right wing due to the other three defenders being on the opposite side of the floor.
The Bulls are using this defensive strategy on every trip down the floor. It has been effective, but it's also highly predictable. Coach Stevens needs to have ways to combat it.
Play Isaiah Thomas Away From the Ball
If Stevens doesn't find any suitable solutions to Hoiberg's pick-and-roll defense, his best bet might be to play Thomas away from the ball. I just explained easy ways to detonate the Bulls defense, but if Isaiah can't make the reads necessary to exploit the holes it presents (and he hasn't so far), it may be best to use him purely as a scoring weapon off the ball, where he doesn't have to make those reads any more.
Away from the ball, Isaiah can get quick shots in rhythm with snappy offensive sets Stevens usually uses for Avery Bradley. Using these play calls, the Celtics can begin to target the Bulls' off-ball defense, which is far worse than their on-ball containment. In game one, the C's were able catch Wade and Rondo napping off-ball using simplistic actions.
On this play, the Bulls decide to switch everything off-ball, resulting in Isaiah eventually being guarded by Nikola Mirotic:
On the very next possession, Boston ran the exact same play, only this time, Crowder saw that Wade was anticipating it, so he went away from IT's screen and instead got a wide open three:
Using Thomas as a scoring weapon is beneficial for Marcus Smart's game too. The Bulls have made the decision to basically leave Smart wide open from beyond the three-point line on every play, which has allowed them to pack the paint. They can't do this if Smart has the ball in his hands.
Allowing IT to play off-ball also means that he can, at the very least, be a decoy on the floor at all times. With Thomas' head not being in the right place due to his sister's passing, IT might be off for the rest of the series, so using him as a decoy might be his most impactful role.
More Jonas Jerebko
Rebounding has been an issue the Celtics haven't found an answer to all season long, and it is coming back to bite them in the playoffs. The Celtics frontcourt has made Lopez look like modern day Dennis Rodman.
Boston were much better on the glass in Game 2, and fixing their pick-and-roll defense to stop their bigs from having to contest shots from Chicago's ball-handlers will help to deal with the problem as I have previously stated.
But the reality is that no matter what the Celtics do, the Bulls will probably continue to maintain their edge on the boards. They are bigger, tougher, and expend more effort in that area of the game.
Regardless, Stevens has attempted to solve the dilemma using Tyler Zeller. Zeller is the biggest body on the team and should theoretically be a good rebounder, but he doesn't add anything else to the game. Playing Zeller might help the C's reduce the rebounding disparity, but he doesn't add enough in that aspect of the game to make up for the other areas of the court where he is terrible to make playing him worthwhile. The trade-off just isn't worth it.
Since the Celtics aren't likely to fix the rebounding headache with their in-house options like Zeller, they should instead give up on trying to work out the issue to some degree and focus on winning every other battle on the floor.
This starts with Jonas Jerebko taking Zeller's minutes Jerebko adds another pseudo-playmaker to attack in 4-on-3 situations when IT gets doubled, another shooter to open up the stuttering offense, and switchability on defense.
Celtics fans may feel as if the season is over; it's all doom and gloom right now. But this series is far from done and as long as Brad Stevens makes just a couple of tweaks. A deep playoff run is still possible for this squad.
Like what you see here? Make sure to come back every day for more great content! Also, don't forget to follow me on Twitter (@BradWinter12)!