Are the Los Angeles Clippers Still Contenders?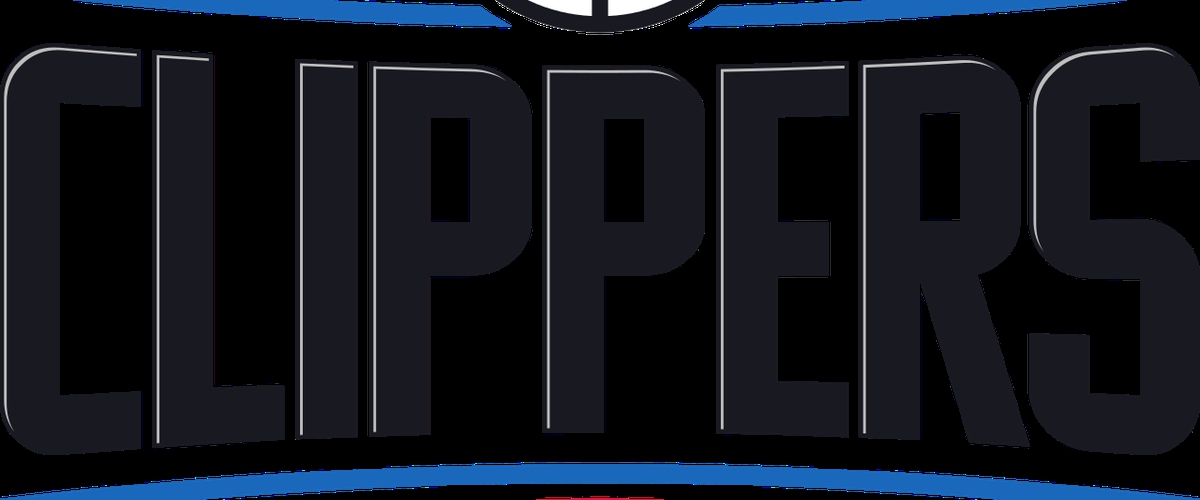 by Brad Winter
To say that Chris Paul is the second greatest point guard of all-time isn't a hyperbolic statement at all. Since 2005, Paul has graced NBA arenas with ball-on-a-string dribble moves, tenacious defense, a fearless attitude, and passes that make Steve Ballmer go ballistic.
Watching CP3 run a high pick-and-roll through the lens of League Pass is what I imagine seeing da Vinci paint the Mona Lisa was like—it's art at its highest form. His methods of manipulating defenses and unlocking lanes to the paint are unparalleled. If he sees an early rotation from a help defender, he'll hit the open man before he knows he's open. Should he spot a double-team, he'll kick-start a sequence of passes to set up an open layup that only he can visualize. If a big man comes up a hair too high on his pick-and-roll coverage, he'll throw a perfectly arced lob. And if all else fails, he'll just get to the free throw line using anything from his bag of tricks.
However, no matter how great Chris Paul plays, no matter how great his statistics look, and no matter how valuable he is to his team, CP3's legacy will always be tainted by his poor postseason history. To some, he will never be the second greatest point guard of all-time until he takes a team to the promised land like all of the greats of the game have done in the past and some of his peers have done in recent memory.
The fact that Paul has never made it out of the second round has turned into one of the longest running gags in the NBA today. Every fan has cracked a joke about it at some point in their lives. About 17 percent of players throughout history have won a championship ring and Chris Paul has never even made it to the Conference Finals. Paul has been to the playoffs on eight separate occasions. On each of those trips, he had a one in four shot at making the third round, yet he has failed every single time. What's holding him back? Is it just luck? Is it his teammates? Is it because he doesn't have…'it'?
I happen to think it's some weird, stupid Harry Potter curse. You know how in J.K. Rowling's universe, Voldemort attempted to kill Harry, but Lily Potter did some funky voodoo crap to rebound the curse, which ended up temporarily killing off Voldemort himself? How about this: when Chris Paul was traded to the Lakers, who had made the Conference Finals in three of the four prior years, David Stern vetoed it and gave Paul the second round curse forever.
It's the only way to explain the inexplicable Game 6 collapse against the Rockets back in 2015. I must have watched the highlights of that game thousands of times, and I still don't quite understand what the hell happened. The Clippers were up 19 (!!!) with just over a quarter to go at home, with James Harden about to head to the bench. A notoriously weak-willed Rockets team down 19 on the road without their best player? That's a layup!
If you play the last 14 minutes of that game 1000 times, how many do the Rockets win? The answer could be zero. Yet, somehow, using the combination of Corey Brewer and Josh Smith (the former is currently coming off the bench for a team doing everything in their power to tank, while the latter is playing for the Sichuan Blue Whales), Houston ended up winning by 12.
That's as close as Paul has ever gotten to tasting the Conference Finals. That might be as close as anyone has ever gotten to making the third round. That's Kevin Dyson at the goal line close.
Now, Paul is teetering on the edge of his prime, the Clippers are about to be facing some serious issues with CP3, Blake Griffin, and J.J. Redick all heading to free agency in four months, and L.A. are stuck in the same conference as the dynastic San Antonio Spurs and star-laden Golden State Warriors. Paul's chances at breaking the curse with the Clips appear to be over.
Right?
Even though the writing appears to be on the wall, I'm not quite ready to pump the brakes on the Clippers' title hopes just yet.
It's easy to forget, but this team has Chris Paul, Blake Griffin, and DeAndre Jordan. When they are all healthy, that is a trio of All-NBA team performers and right now, THEY ARE ALL HEALTHY. Only Golden State and Cleveland can even hope to throw out the same amount of firepower at one time.
At its core, the NBA is a league that is controlled and dictated by its stars. There's a reason why the beloved 60-win Atlanta Hawks of 2015 had ultimately no chance of winning the title. Theoretically, with three out-and-out superstars, the Clippers have the goods to go all the way.
But even though they have star power, the Clippers have limped through the NBA this season. They are sitting at 43-30, pegged as the Western Conference's fifth seed, with a seemingly endless array of bad losses. Nobody believes in the Clippers as of now for good reason.
But here's the thing: the two main contributors to that poor regular season record likely won't hinder them come playoff time. Blake Griffin and Chris Paul have both missed 21 games through injury, but now they are both healthy and rested. As long as their injuries don't recur, Paul and Griffin will be back to their best, with 21 less games on their odometer than most other stars, by the time the postseason rolls around. They are ready for a long playoff run.
The other Clippers' bugaboo this season has been their bench play. For reasons unbeknownst to me, Doc Rivers has frequently rolled out units featuring none of his stars. One of the many reasons why you have multiple superstars is so that you can always have one of them on the court at all times to shoulder the offensive load.
Rivers has played these star-less units far too often this season. Nearly 900 minutes of Clipper basketball has been played without Paul, Jordan, or Griffin on the court this year. That's around 12 minutes per game—that's just surrendering a whole quarter of basketball to the opposition. In those minutes, the Clippers have been outscored by 4.3 points per 100 possessions, according to NBAwowy.com. Without these minutes every game, the Clippers could be a powerhouse.
Luckily enough, during the playoffs, rotations are shortened, benches aren't as elongated, and starters pick up their minutes. When Doc brings out his playoff rotation, his stars' minutes will automatically be staggered and with any luck, no lineup Rivers throws out will be without at least one of his big three.
The easiest way to stagger his lineups would be to have Blake play less with the duo of Jordan and Paul. Griffin has played more than two thirds of his minutes with his co-stars on the court at the same time this season, which is ridiculous. Especially considering that his skill set overlaps with the DJ and CP3's. His lack of a consistent jump shot clogs the lane when he plays with Jordan, while his knack for playmaking is taken away when he shares the floor with Paul.
The times Griffin has played without Paul and Jordan this season haven't worked out particularly well as of yet. But this should turn around with a larger sample size, as Blake has more than enough talent to carry an offense with his scoring and shot creation for others.
Meanwhile, when the Paul/Jordan combo has played without Griffin this season, the Clips have blown teams away by more than 20 points per 100 possessions, per NBAwowy. These groupings provide better spacing for the Paul-Jordan pick-and-roll dance and enable the Clips to play with a switch-happy defense more effectively.
Should the injury and bench crises resolve themselves, the Clippers could be a matchup nightmare for the rest of the Western Conference's upper echelon. The Warriors, Spurs, Rockets, and Jazz are the likely foes the Clips will have to deal with, with all sitting above the fifth seeded Clips in the playoff picture.
Everyone and their dog can see the elephant in the room here. Golden State has won 10 in a row against the Clippers and dominate them every time they play. The Warriors are just too good, too versatile, and too tough for the Clippers to break down.
But with Kevin Durant still nursing a knee injury, the Warriors are as vulnerable as they have ever been in the Steve Kerr era. On paper, the Clips have the type of team that can handle Golden State; they are athletic, fly up the court, are willing to switch on defense, and are filled to the brim with experience. On top of all that, Blake and DeAndre are the type of bigs who could destroy the small ball Dubs on the offensive glass, if Doc ever let them go after second chance points, which he never does.
Of course, we talk ourselves into this every time they go head-to-head, and we always wind up with the same result.
But the Durant monkey wrench changes the game completely. It lessens the extent the Warriors' versatility extends and forces them to play a traditional center for most of the game, which allows the Clippers to play Jordan and Griffin together whenever they want. It also forces Steph Curry to take on more of the load, who CP3 traditionally throws the kitchen sink at.
If Durant isn't playing, or is at like 60 percent, the Clippers have more of a chance than you'd think in a potential Clippers-Dubs series.
The other contenders out west are far easier matchups for the Clippers. L.A. have beaten Utah 17 out of the last 19 times they have played and have the playoff experience and pedigree the Jazz simply don't have.
San Antonio always struggles against athletic teams (see: 2016 Western Conference semifinals), and the Clippers are one of them. When the Clips ratchet up the pace, the likes of LaMarcus Aldridge, Pau Gasol, and David Lee just cannot keep up with the rim-rolling terrors of DeAndre and Blake.
The Rockets would pose an interesting challenge in a seven game series. Doc has shown he is willing to use the 'switch everything' tactic against them during the regular season, which, as I have written previously on Pace and Space, is the one way that you can stop the Rockets offense. Once you slow down their attack, their glaring defensive holes come to the forefront—who's guarding Blake Griffin in the post on that team? Ryan Anderson? If not, is Anderson guarding DeAndre Jordan?
Capturing the Larry O'Brien trophy seems more than unlikely for this Clippers team; FiveThirtyEight gives them just a 2 percent chance at pulling it off. But we should stop taking them out of the conversation altogether. This team is talented enough to go all the way, and if they fix a couple of their most glaring issues, they could just break Chris Paul's curse.
Like what you see here? Make sure to check back here everyday for more great content and follow me on Twitter (@BradWinter12)!
,